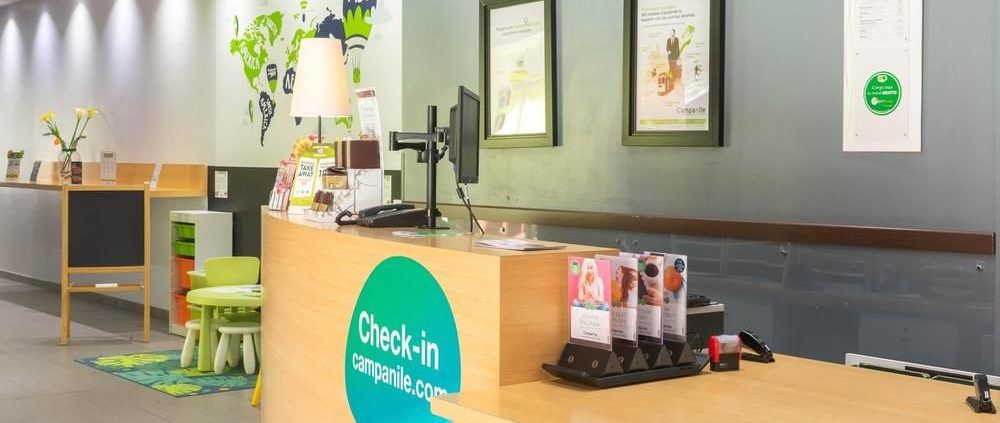 Campanile's hotel chain decided to trust Imotion Analytics in 2018 with the goal of carrying out a pioneer initiative on the Spanish hotel sector, by installing at one of their hotels in Cornellà (Barcelona) a system to detect the client's facial expressions to measure and improve their experience in the hotels. Right after the success obtained, the hotel chain decided to install the same system at their own establishment in Alcalá de Heranes (Madrid).
As the Project Coordinator of Campanile informs, Camille Gil, the detection of the emotional reactions in the guests has enabled them to improve their protocols on customer service, all due to the system. With the information obtained, they can measure the impact they cause on the guests, this allows them to attract new clients and grow their loyalty.
From Imotion Analytics we celebrate that the hotel sector begins to value the huge potential that investing in technology represents to improve their businesses through the measurement of customer service, and we are grateful that Campanile continues to bet for new technologies and the analytic possibilities that these measurement methods are offering.

In the link below you can read the whole article:
Read the article © Europa Press
This post is also available in: Spanish
http://www.imotionanalytics.com/wp-content/uploads/2019/05/1.jpg
716
1000
Miquel Blasco
http://www.imotionanalytics.com/wp-content/uploads/2017/11/logo-imotionanalytics.png
Miquel Blasco
2019-05-06 16:45:02
2019-05-06 16:45:05
Campanile's hotel chain keeps on trusting Imotion analytics and installs their system based on client's experience measurement in Madrid.