Imotion Analytics enters with strength into the tourism sector by providing new ideas for the measurement and optimization of customer experience in an innovative and creative environment. The company Startup is highly grateful to the city of Castelldefels for the invitation received to present the project in the event "Jornades On Innovem" that took place yesterday June 12 and that hosted many different projects related to innovation in different sectors. https://www.jornadeson.com/
The event was a great success welcoming great professionals of the sector and awakening a great interest around the project presented by Imotion Analytics.
By the hand of their CEO Alejandro Murillo, Imotion Analytics had the opportunity of presenting their project for measurement and the optimization on customer service by the monitoring of the emotions in a space dedicated to the tourism sector, which took round table form and where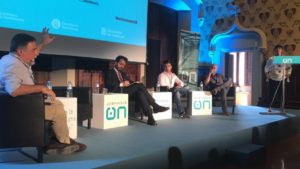 various specialized speakers like August Corrons (Professor and investigator in economy and company in the UOC, Ariadna Benet (Founder and consulter of Sustainable-AND), Àngel Díaz (Counselor of the ITR-Responsible Tourism Institute) or Eduard Martinez (Counselor in Smart Cities for the company INDRA) among others. During the event, a space where projects and ideas were shared and where all together had the opportunity, not only to present their own ideas and projects, but to learn from others.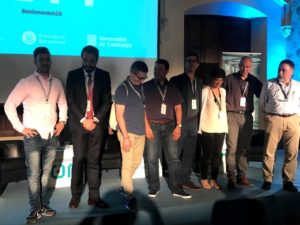 This post is also available in: Spanish