Monitors:
And it evaluates the emotional impact and levels of attention of the audience during presentations, talks, announcements and the like, using our facial decoding algorithms.
Solution features
Engagement results or level of attention per Speaker / Presentation.
Ranking of Engagement by Speaker / Presentation.
Engagement evolution graph by Speaker / Presentation.
Analysis of the trends of the outstanding papers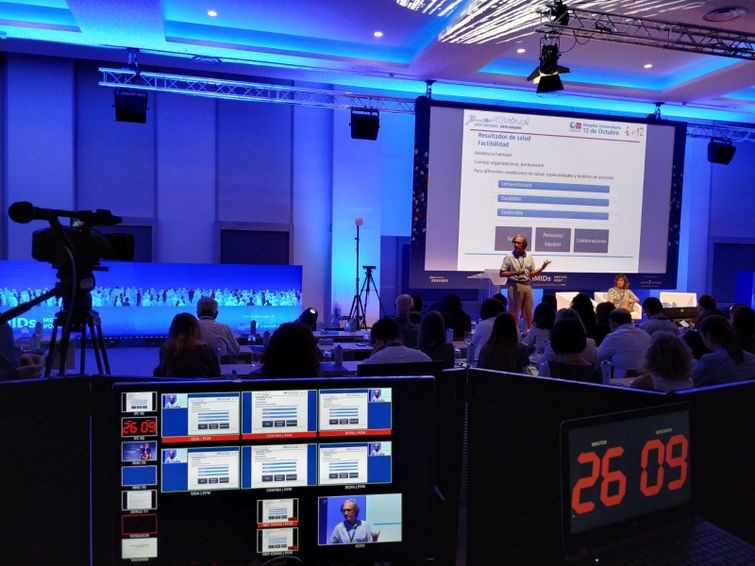 Solution benefits
We monitor attendees to congresses, lectures or talks to measure the emotional impact, the ability to generate attention and emotions that the speakers generate in the public
We measure emotions to assess whether positive or negative emotions are produced and the degree of them.
We measure the level of attention shown by the public
We measure the ability to generate attention from the public of the different speakers
We analyze the temporal detail to dynamically evaluate each presentation and detect critical moments.
In-depth analysis by presentation or event
We put at your disposal our teams of experts to carry out an in-depth analysis of your presentations or events
This post is also available in: Spanish